Figure out how to save money using Amazon Prime, and you'll never go back.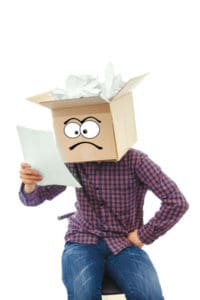 Learning how to save money using Amazon Prime isn't so cut and dried. The service is starting to get convoluted, and as convenient as it makes so many chores, Prime also makes it very easy to spend more money than normal.
Types of Prime Membership
Amazon Prime is just one of several memberships through the online retailer with the potential to save consumers money. Along with a basic Prime account, there is Amazon Student and Amazon Family (formerly Amazon Mom), plus all of their service-related memberships like Amazon Music Unlimited.
Amazon Student is free for six months and then $49 for a year. You need to show proof of enrollment to qualify, meaning a .edu email address and proof of payment for at least one college class. Amazon Family and Amazon Prime each cost $99 per year, and as long as you use shared payment options, you can share your account with one other adult. Obviously, this is meant for two adults in the same household.
Potential Prime Savings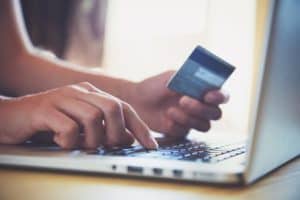 Truth be told, most people enroll in Prime for a free-trial on free two-day shipping. More truth? Most stay enrolled because they forget to cancel their free trials and wind up paying $99 for a year. And no, Amazon will not refund your money, so pause before you try to take advantage of those free account accounts. You can start a new free trial with a new email address, but if you aren't careful, you could wind up being charged multiple times for the whole kit-n-kaboodle.
For most members, it isn't until they're locked in that the other benefits come to light. Coming up on its 10-year anniversary, Prime has more benefits to offer than ever before.
Streaming video, streaming audio, e-book and audio book rentals and cloud file storage provide members with potential savings above and beyond shipping deals. If you're already paying for those types of services elsewhere, you have money to save.
The programs deliver high-quality experiences, and plenty of exclusive features, like its own award-winning television programs. You can't access the latest originals without a Prime account. Unlike Netflix, however, a Prime membership won't unlock all of the entertainment available through Amazon. There's a generous amount of videos available, but for new movie releases and old favorite alike, there are some titles you will still have to buy or rent to watch.
Shipping Options on Amazon
Shipping options are plentiful. There's a special feature where you can earn free movie rentals and other items whenever you opt for a slower shipping method.
To a lesser degree, special pricing is available for Prime members. Amazon Family offers a 20 percent savings on diaper purchases. Prime members often receive free or reduced movies and books. Lightening deals are available sooner to Prime members as well. However, there are alternative programs, like Subscribe & Save that saves you 5 – 15 percent off regular purchases without being members.
Lifehacker demonstrates how these programs can best be used in tandem. The site also says the membership is a no-brainer when it comes to saving money for online sales. But how much money are you really saving? In February, Amazon lowered it's free two-day shipping threshold for non-members to $35. If you're ordering books, the minimum is only $25.
Costs Likely to Outweigh the Benefits
Unless you frequently make Amazon purchases, a Prime membership might not be a way to save. If anything, it could simply encourage you to spend more money. You'll receive plenty of benefits for the price. But they are likely to be additions to services you have already, rather than cheaper replacements.
If you're working on learning how to save money using Amazon Prime, an auto pawn could help. Call your nearest Title Tree location now for help.