Discover how to save money using gift cards with these little-known tips.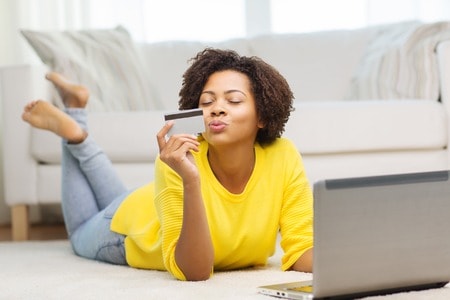 Do you know how to save money using gift cards? The idea may seem a bit strange at first, but you can easily shave 25 percent or more just by purchasing low-cost gift cards online. From prepaid Visas to gift cards to your favorite stores, these discount purchases can cover all your regular expenses. Pay less for every bill in your budget and end each month with leftover funds in the bank when you start following these easy tips.
Start Saving Money with Gift Cards Right Now
Even the Penny Hoarder has jumped on the discount gift card wagon, and for good reason. You can instantly save 10 percent or more on all your expenses by purchasing discount gift cards to use when paying your bills. While they list a few websites dedicated to finding low-cost options, the best deals are still on eBay and in Facebook Buy-Sell groups.
The premise is simple. Once you get paid, you head online and look for gift cards you'd use. Buy a $100 gift card for $75 or $80. You'll still have $100 on the card to pay for your items. These instant savings add up, especially when paired with online coupons and available rebates!
Of course, you'll want to do your due diligence. Check out the reputations of any sellers with gift cards for sale. Use search features and feedback ratings to determine the safest deals. You also want to pay in a way you can trust to leave you protected. For instance, many credit cards have a chargeback feature if you wind up buying a bunk gift card. A debit card might not offer the same kind of protection.
If you're paying with PayPal, stay mindful of their Purchase Protection policy. Instead of purchasing an emailed gift card number, for instance, make sure you order a physical copy. PayPal won't guarantee digital goods.
How People Sell Discount Gift Cards
Online programs like Swagbucks allow people to trade online activities—like clicking links or watching videos—for gift cards. They can also win gift cards in daily and weekly drawings. Selling these items is an easy way to make extra money.
However, there are also many people who'd rather have cash than credit to a store they rarely use. There are plenty of sources for legitimate gift cards online. Rarely are discount gift cards associated with scam artists, despite what you might have heard in the news.
Scammers who trade in gift cards rarely sell their wares on public websites or through community members on Facebook. Instead, they start their own sites or send people door-to-door while moving them in bulk. The majority of online card sites work in commissions. Instead of selling an item directly, they act as a go-between, earning profits through small transaction fees and referral income.
Maximize Your Savings by Combining Cheap Gift Cards with Coupons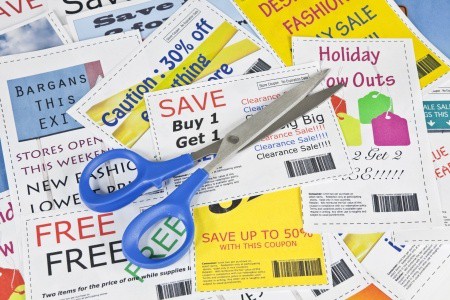 Honey is one of our favorite new online apps for an important reason. When merged with your browser, the system identifies and applies the top discounts for any retailer as soon as you head to the checkout. It's a better option compared to sites like eBates, which has a toolbar attachment that alerts you to available bargains. Both are beneficial, however, and adding in other resources like ibotta, Checkout 51 or ShopStyle will help you save the most money whenever you make a purchase.
Online coupon and rebate sites are free to use, and you can stack them with store loyalty offers and manufacturer coupons too. Online tools make it easy to make the most of your discount gift card savings. They represent just one way you can completely revitalize your budget with a bit of planning.
Even if you're learning how to save money using gift cards, you may need a title pawn to help you in the meantime. Come to Title Tree, and we can help you get the cash you need.