How can you save money while away at college without being a total shut-in?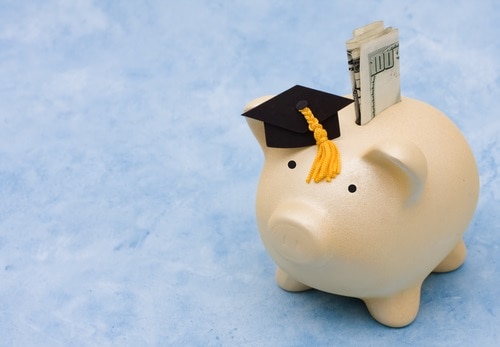 Trying to save money while away at college does not have to make you miserable. There's no need to live on ramen noodles and water during your college career! It's true that a university education is expensive. Housing costs can double the bill right off the bat. But there are lots of things you can do that will add up to a nice pile of savings.
Six Tricks for Saving Money While Away at College
The Title Tree team has compiled a list of six areas you can save money with little effort. Anybody can implement these tricks, no matter what school they attend. Here are our six best tips for saving money while away at college:
Whenever possible, buy used textbooks or rent books.

It is not necessary to go to your campus bookstore to buy textbooks. Search online for deals on your required texts. There are lots of rental services online as well; even Amazon rents textbooks on a semester basis. Just make sure the ISBN on your syllabus exactly matches the ISBN of the book you find online.

Use credit cards with caution.

College campuses swarm with credit card vendors every fall. They will try hard to get you to sign up for your first, second, and third personal credit cards. Getting a credit card in your name can be a fast path to building credit, but only if you pay your bills in full and on time. But having a credit card can create irresistible temptations. You need to be honest about your level of self-control, and use that wisdom to make the right choice for you.

Shop and dine at places that offer student discounts.

In college towns, your student discount options are plentiful. Restaurants, movie theaters, and stores often advertise modest student discounts. Take advantage of those price breaks while you can! A 10% discount on food and products can add up to a lot of money saved over the course of a school year.

Take advantage of cheap and free on-campus activities.

Lots of clubs and organizations host events around campus. Look for posters and social media events near you. They could take the form of volunteer opportunities, free movie screenings, and mixers. And best of all, almost all of these events will include free food! In addition, your school's athletic teams should also offer cheap student tickets for their home games. There are few more fun things to do than spend $5 to sit in the student section at football or hockey games!

Learn how to prepare your own meals and drinks.

Eating out, hitting the coffee shops, and going to bars gets expensive fast. If you go to Dutch Bros in the morning, have a sandwich at Jimmy John's for lunch, and buy wings and beers at the local pub for dinner, you could easily spend more than $50 in a single day. This meal plan is not sustainable. Instead, buy groceries and invest in a coffee maker. Learn how to prepare the meals you enjoy. Spend a little time bargain shopping. Figure out how to make your own coffee. Over the course of a school year, you will save a fortune.

Look for ways to earn money on-campus.

When you complete your Free Application for Federal Student Aid (

FAFSA

) each year, always check Yes for the question asking if you want to do work-study programs. Checking Yes does not commit you to anything. But it could open up doors for you to work on-campus jobs for extra money. Also look into becoming a Resident Assistant (RA). These are the people who monitor student life in the dorms, and they almost always receive free room and board in exchange for their time. If you're living there anyway, you might as well put in a little extra effort to live there for free!
Saving Money While Away at College Is Easy with Title Tree
There's no doubt that college is expensive. But with a little effort, you can cut some corners and save money on lots of life's necessities. Visit your nearest Title Tree store for more tips on how to save money while away at college – or if you need a little help making ends meet right about now.