Can you really save more money at Walmart? We'll show you how.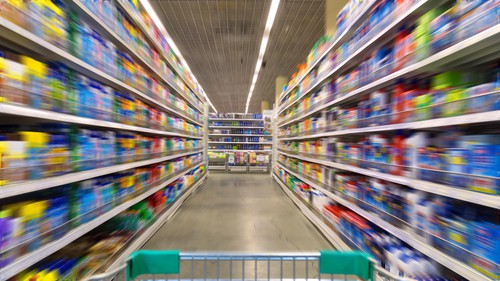 Veteran shopaholics know it isn't easy to save more money at Walmart than tags allow. The chain stopped price-matching in select stores starting in 2016 and recently changed the way their app's Savings Catcher works. Double coupons? Don't even think about it! Thankfully this has paved the way for making savings easier, if not as vulnerable to extreme couponing hacks.
Follow these five tips to get the most out of every dollar you spend at Walmart without breaking a sweat:
#1: Time your large purchases.
According to NerdWallet, Walmart has three big sales each year:
Back-to-School
Black Friday, and
Christmas in July
Each sale targets a different type of shopper and focuses on different areas in the store. Back-to-School sales, for instance, cover school and office supplies along with clothes, dorm furnishings and personal electronics. Black Friday highlights toys and other gift items. Christmas in July? Electronics see the biggest sales. If you know you're in the market for a big purchase that falls in one of those categories, it can pay to hold off until their big sales.
#2: Search online for the best deals.
It's incredibly easy to save money online by tweaking the way you search Walmart.com, but that's not the only website you can use to score deals. Use the menu at the left-hand side of Walmart search results to find items on clearance, those with temporary Rollback prices and bundled deals. Use the menu at the top of the search result page to determine which products are available in person at stores near you.
Walmart stores each determine their own markdowns, which sometimes leads to huge discrepancies in clearance prices. Use a website like Brickseek.com to find the best in-store deals near you. Free accounts can set up one local item alert, while paid plans allow you to set up several.
#3: Download the Walmart app.
We know! Your smartphone only has so much space. That's okay. If you shop often enough at your local Walmart, you could save up to $599 through their automated Savings Catcher feature. Unfortunately, it's not as easy or helpful as in the past, but it can still instantly save you a bundle.
To put Savings Catcher to work, you'll have to enroll in Walmart Pay and link a:
Credit card
Debit card
Prepaid card
Walmart Gift Card
eGift Card
Scan the QR code at the checkout lane in the Walmart store. Once you have an eReceipt, submit it to Savings Catcher. It instantly price-checks against major retailers in the area. If you've paid too much, Savings Catcher deposits the difference into your account. Unfortunately, online purchases aren't eligible.
#4: Shop using discount Walmart gift cards.
Save 5 – 15 percent off by shopping with Walmart gift cards you buy at a discount! Sites like GiftcardGranny.com help you identify the best gift card deals online. The caveat? It's up to you to check them out before you make a purchase. A recent 15 percent off Walmart gift card sold on eBay was a scam, so be sure to check out your buyer and understand how you'll receive the funds.
Some gift cards will be sent in the mail. Others will be sent over email with a code you'll have to add to an existing gift card or load into Walmart Pay.
#5: Combine sales and cashback offers to get the biggest bang for your buck.
Walmart doesn't allow customers to stack coupons, but there's no rule against taking advantage of cash back sites like Ebates or Ibotta or using a credit card that offers cash back. Small percentages really add up, especially when combined with clearance and Rollback prices.
Visit your nearest Title Tree store for more tips on how to save more money at Walmart – or if you need a little help making ends meet right about now.