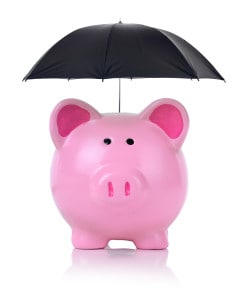 It's easy to save more money once you realize all the opportunities available to you. Saving for a rainy day is a smart move. Whether you are building an emergency fund to pay for last minute repairs or medical problems, or you're reserving money for surprise buys, learning a few easy ways to lower prices can kick start your plans. Discover how to make a little money go a long way by investing in the right items at the right times.
Check out three ways to easily save on every purchase:
1. Buy big ticket items at the lowest prices. The same reason you save for a rainy day can also help you save tons of money. The process is simple. If you know you'll be making a large purchase soon, find a way of tracking prices so you can buy when the prices are unusually low.
There are several ways of doing this. If you have a smartphone, there are apps you can use that will send you alerts every time an item on your wish list drops below a certain price. You can also use web-based apps or browser add-ons to do the same thing. Paired with coupon watching sites, you can save hundreds (or more) on those big ticket items.
Contrary to popular belief, sales are not relegated to the holiday season. In fact, Best Buy recently had a buy-one, get-one deal on PlayStation 4 gaming systems. This random sale sold out in minutes, but brought massive traffic to the online store after a post-Valentine's lull. It pays to track sales!
2. Purchase factory refurbished models. Products that are refurbished have been brought up to "like new" standards, and when performed by the manufacturer they're considered fairly reliable. These items are typically returns that had little or nothing wrong with them to begin with. Once that small issue is fixed, they're just like new and ready for consumers. Still, because they were technically used items, they're typically much lower in cost.
For instance, top-shelf vacuum cleaners can run into the thousands, but factory refurbished models can be half the price. When paired with a warranty and friendly return policy, they're a safe investment. You can generally find these items online at sites like Amazon or Overstock. However, sometimes the manufacturer lists them directly on their own website.
3. Make your purchases off-season. Even in this new digital age where sales can be tracked in real time, planning your expenses goes a long way in shrinking your bills. Buying winter coats in April or snowshoes in July can save you a significant amount of the original price. The same is true for siding your home in fall or late winter or traveling to Disney the first month school is in session. When there is lower demand, prices lower as well, giving you the chance to score monster deals. Coupon and shopping sites can help you determine the best season for bottom-bargain prices.
Once you find big savings, it's important to put them to work for your overall budget. Don't reserve these practices to things you can only buy when they're specially priced but on everyday items too. You can roll the money leftover in your budget into your emergency fund. You can also look into special financing programs to help you get started.
Even if you're working to save more money, you may need a title pawn to help you in the meantime. Come on in to Title Tree, and we can help you get the cash you need to get your new budget off on the right foot.