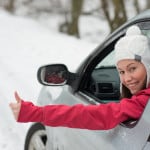 Using title credit finance couldn't be easier, and it comes with a freedom that bank financing simply can't offer. Upon providing proof of income and ownership of your auto, you can drive away with the money you need to pay for emergency costs or to spread out the cost of larger expenses, such as holiday travel. As winter approaches, more and more people are considering using this convenient new kind of cash advance to help them get home for the holidays.
Here are five ways you can use short-term financing to celebrate with your family:
Take Time off Work to See Your Family
American work schedules are some of the most strenuous in the industrialized world. It's not rare to find people working 14 or 16 hour days, six days a week, with no paid time off. Getting home for the holidays isn't just an issue of travel expenses, but you also have to take time off of work. Your regular paycheck takes a cut at the same time you're dipping into savings to pay for plane tickets or extra fuel.
Flying can take days off your travel time, and often winds up being more affordable than driving in the long run. You just need the cash on hand to buy your tickets before you go. A short-term financing option is perfect for creative budgeting options when it comes to saving money down the road.
Travel Safely and Comfortably
If you're driving to and from your family gathering, invest time and money in making sure your car is ready to go. Regular maintenance, a system check and putting on snow chains or tires can make all the difference. Keep in touch with relatives while you're on the road and have an emergency kit handy. Putting effort into preparation will help you and your car stay safe on the road.
Cash in on Holiday Specials
One of the most expensive times to travel by air, bus or train is during the Christmas holiday rush. Tickets can be two to three times their normal cost, and it's not very often you find winter specials. When they pop up, they sell out within hours, so it's imperative to jump on them fast. Thankfully, it only takes a few minutes to get approved for a title pawn, leaving you more than enough time to take advantage of these big bargains.
Spread out Travel Payments without a Credit Card
For people who've been turned down for credit, purchasing tickets and paying for rental cars can be a hassle. What options do you have if you desperately want to be home for the holidays but can't afford the tickets right away? Title credit financing can be repaid in a number of ways, giving you the time you need to pay for large expenses.
Show up with the Right Presents
Getting home is only half of the expense of the holidays. While no one wants to go bankrupt buying presents, you also want to give quality gifts you know will be enjoyed. If you're cash-strapped after making travel arrangements, consider a small title pawn for the sake of buying presents.
Are you afraid you won't have room to pack presents if you're traveling? Mail them in advance. New postal rates released in September make gift-giving on the go even easier by slashing rates in half for large packages.
The economy is tight and banks have tightened their wallets. Loans or special financing for travel are harder than ever to secure. Before you give up on seeing your loved ones this Christmas, look at your other options. You may be surprised at how well-suited a title pawn is to your finances.
Ask Title Tree whether you qualify for title credit finance. We will work with you to consider your unique situation to provide the financial assistance you need to make the holidays less stressful and more enjoyable.