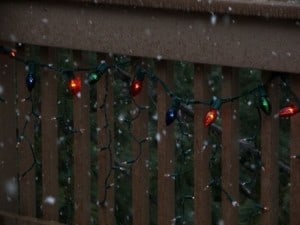 Title pawn in Douglasville, Georgia helps people provide their friends and family with the holidays they deserve. In turn, you'll feel special too. It doesn't matter if you have a big bonus coming this year. You can still cover your bills and afford tons of gifts by working with a business that provides title pawns.
Here are a few common reasons people turn to title pawn in Georgia during the holiday season:
Household repairs
Christmastime is the coldest time of year in Atlanta, which means furnaces or electric heat sources get put to use. Systems that get overtaxed may stop working when you need them the most. What is a parent to do? Ignore their kids' health and comfort to save  money for toys and gadgets? With a title pawn, you don't have to choose – you can do both.
Health problems
Winter temperatures also bring flu and cold strains to the masses, and all of the tagalong issues that can land you in the hospital. Ear infections, bronchitis and pneumonia can require a series of expensive copays and prescriptions to sort out. A title pawn can help you recover without having to worry about how you'll pay.
Holiday travel
Flights and gasoline both cost more around the holidays than they do at other times of year. Even the few deals available can cost more than you have on hand. Being with your family at special times of year are more than worth getting short-term financing. A title pawn can help enable you to spend time making memories with your family rather than sitting home alone.
The process you'll go through in order to be approved for a car title pawn in GA is fast and convenient. In just minutes, you can leave with the money you need to make your family's Christmas a raging success. It's worth the trouble to spend a fulfilling holiday with your family.
Call your nearest Title Tree store to start your application for a title pawn today. Title pawn in Douglasville, Georgia has never been easier.