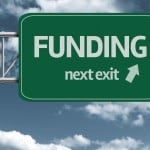 Getting a title pawn in Georgia is one of the most convenient and effective ways to secure quick financing. Learning the ins-and-outs of this affordable, new method for fast funding will help you pay all of your bills on-time. Misconceptions abound, but rest assured it's the number one way of getting a cash advance while retaining rights to all of your property.
Surprise Bills? Check Out the Fastest Cash Available
A title pawn in Georgia can be found in other states under the name of "title loan." Unlike typical pawn arrangements where physical property is traded for a cash advance, a title pawn merely uses your car's title for collateral. You're still able to use your car as normal.
Unlike financing you'd get through a bank, title pawns can be processed literally in minutes. It's also much easier to create payment plans suitable for your budget. If you're having problems covering your bills, use a title pawn for emergency financing, and stretch your payments out in an affordable way.
Everyone runs into payment problems from time to time. There's no need to panic when title pawns are available nearby. Just take your car and title, your ID and proof of income and residency with you. Most people will walk out in minutes with the money they need.
Visit your nearest Title Tree location for the information you need to get a title pawn in Atlanta, Georgia before you start selling your belongings at pawn shops.