Would you like a free turkey this holiday season? Title Tree Douglasville  announces a "Turkey's on Us This Year" giveaway for all qualified customers.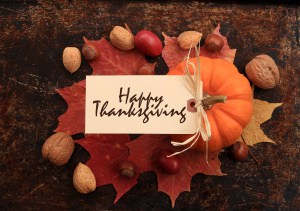 There's no denying it—the holidays are upon us. Christmas gift-buying and holiday meal planning is on the list for many this time of year, and our team at Title Tree, Douglasville Branch, is excited to make that process easier for our customers with a special giveaway. We are happy to announce we will be offering the "Turkey's on Us This Year" giveaway, and will give checks out to previous customers for a free turkey—the star of your holiday meal this year.
No need to worry about hoops to jump through or strings attached; this giveaway is for qualified customers—no purchase necessary! You qualify if you are a previous customer at Title Tree, Douglasville Branch, and paid your account in full.
Not sure if you qualify? Qualifying customers will receive a letter in the mail, letting them know they can come to pick up their "turkey check." Be sure to bring the letter you receive in the mail with you to the Title Tree Douglasville location at 639 Thornton Rd #112 in Lithia Springs in order to retrieve your gift.
Holiday Giveaway: Saying Thank You to Our Customers
The "Turkey's on Us This Year" giveaway is a small way for us to say thank you for being a valued and loyal customer. We are thankful we have a chance to serve you year-round, and look forward to helping you with your quick cash needs today and in the months and years to come. If you need us, you know where to find us!
At Title Tree Douglasville Branch, we view our customers as more than just numbers. We view you as part of the Title Tree family, and we are here to help you out during those stressful times when money is tight. It is our pleasure to provide friendly customer service that goes above and beyond the norm.
You will notice that it isn't common for companies like ours to offer these kinds of giveaways, but that's because we aren't a common company. We strive to deliver uncommonly exceptional service to our Title Tree customers, and hope this holiday giveaway will express our appreciation to you.
Visit the Douglasville Branch Today for Holiday Cash
As always, we welcome you to stop by the Douglasville Title Tree branch at 639 Thornton Rd #112 in Lithia Springs and ask any questions you have about either the turkey giveaway or the title pawn services we offer. You will always find a friendly and professional Title Tree employee ready to answer your questions.
We would love to help you get some extra cash for the holidays or money to pay for other expenses that crop up this time of year. We know how stressful the holidays can be when money is tight, and we are happy to be here to help relieve some of the stress through title pawn loans. At Title Tree, Title Pawn, you will get the best rates and you can still drive your car, so it is truly the ultimate in convenience.
If you take out a new loan, you will be happy to know our process is fast and simple. Bring us your:
Vehicle
Car Title
Government Issued ID
Proof of Income
The entire process typically takes less than 30 minutes, and you can drive away with your car. At Title Tree, we are all about making your life easier and ensuring you have the funds you need to enjoy the holidays.
Contact the Title Tree Douglasville branch today at 770-809-3300 for more information on our holiday drawings or title pawn loan services, and happy holidays to your and your family!