Hungry on a budget? Here are the best dollar menu options to satisfy your appetite.
Which restaurants have the best dollar menu? You're hungry, but payday isn't until the end of next week. When you open your wallet, you don't see any Benjamins—only good-ole George Washington greets you back. Food is a necessity, so picking up something cheap is your only option. 
Lucky for you, most fast-food restaurants keep their prices as low as possible. Many even feature dollar or value menus to entice customers. It's possible to get a hearty meal without spending a fortune. Here's where you should head if you only have a buck or two to spare:
Wendy's—The OG Dollar Menu
The value menu wasn't even a thought until Wendy's introduced it back in 1989. They offered 99-cent burgers and fries at that time. Today, the fast-food giant keeps its affordable roots with an expanded version of this popular menu. Their current lineup features the Jr. Hamburger range, crispy chicken sandwiches, and chicken wraps. Of course, no meal at Wendy's is complete without a famous Frosty treat for around a buck.
To take things to the next level, Wendy's also sells several meal deals for $4-5. You read that right. You can get a sandwich, fries, an additional side, and a drink for a bargain. Even when money is tight, you won't break the bank here.
Taco Bell—"Live Mas" and Mas Dinero in Your Wallet
Taco Bell wants customers to "Live Mas," which is Spanish for "Live More." Lucky for you, they also want you to eat more no matter how much cash you have on hand. It's possible to purchase a feast of Mexican food for only a few dollars. Their value menu is bursting at the seams with flavor, and no matter if you're a carnivore or vegetarian, you won't go home hungry.
Unlike other fast-food companies, every item on the Taco Bell Cravings Value Menu is $1 (plus tax, of course). Popular offerings on this menu are the cheesy bean and rice burrito, triple-layer nachos, and a spicy tostada. For a mere $11, you could purchase one of every item from their dollar menu! And, Taco Bell likes to treat customers with new limited-time additions throughout the year.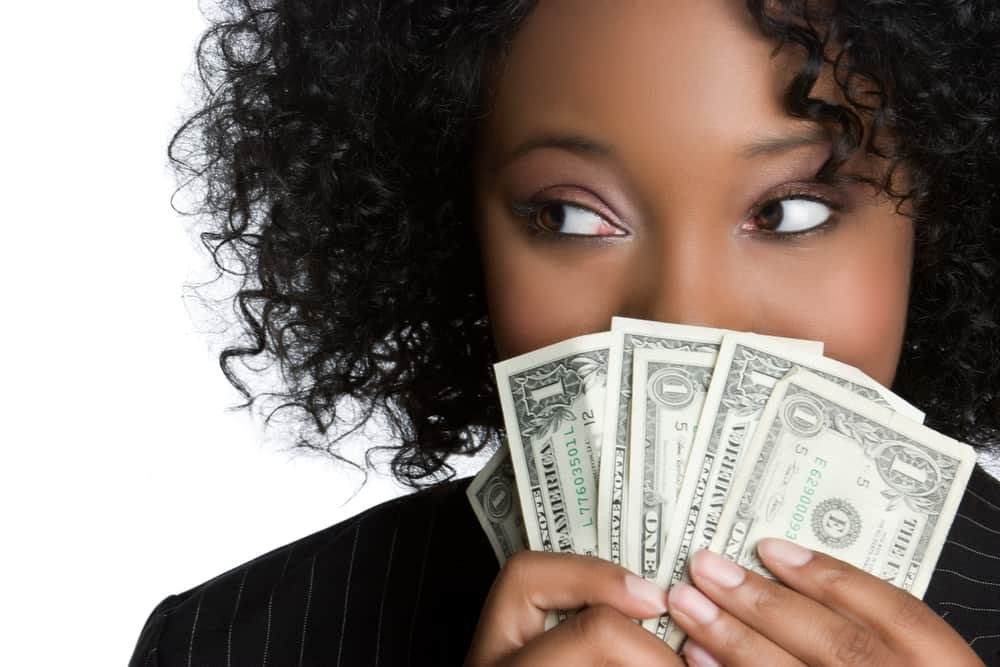 Del Taco—A Filling Meal for a Few Pesos
Keeping with the Mexican food trend, Del Taco has really upped the ante with their "Buck and Under" menu. You read that right—you don't even need a full dollar to grab a bite! You can fill up on your share of value tacos, quesadilla snackers, or chicken rollers. If you need a pick-me-up, their premium iced coffee is also on this menu!
Even if you venture away from the dollar items, you won't go broke. Most offerings at Del Taco are only a few bucks, so you won't feel guilty about treating yourself to a handcrafted taco salad or vegetarian taco. If you want a full meal, one of their filling "Fresh Crave Boxes" will only set you back $4, $5, or $6, and they'll even throw in a drink.
McDonald's—You're Lovin' the Savings
Ever since opening in 1955, McDonald's has offered great-tasting food for everyday low prices. Back then, you could purchase a hamburger for 15 cents! Of course, inflation is real, so those prices are now a thing of the past, but McDonald's has plenty of cheaper options on their $1-$2-$3 Dollar Menu. They rolled out this version of their value menu in 2018, and it's still going strong.
For a few dollars, you can choose between several popular options, including a McChicken ($1), 6-piece McNuggets ($2), or a Triple Cheeseburger ($3). There are even soft drinks and coffee beverages from their well-known McCafe line on the menu. If you download their mobile app, you'll receive even more money-saving discounts and chances to earn free food.
KFC—Colonial Quality for a Few Dollars
Sometimes you want to venture away from the standard fast-food hamburger and opt for something more substantial. KFC remains the gold standard in fried chicken. You can feed your entire family from their vast menu that includes plenty of sides, dipping sauces, and even dessert. But of course, a bucket of chicken is more than a dollar. While they don't offer a traditional dollar or value menu, KFC still has some great meal deals on their vast menu.
For those who are counting their pennies, the $5 Dollar Fill Up menu is a hearty choice. You can choose between on-the-bone fried chicken, tenders, pot pie, or their famous bowl. Complete with mashed potatoes, a biscuit, and drink, you'll stay full until your next meal. KFC proves it's possible to eat on a tight budget without compromising on quality or taste.
SONIC Drive-In—for a Cheap Meal
Reminiscent of drive-ins from the 1950s, SONIC makes it possible to order and eat your meal without leaving your car. A personal menu box lets you speak with a carhop who will take your order and deliver it to your window. While there isn't a designated dollar deal menu, the restaurant has plenty of affordable food items on their snack menu. There you'll find cheap tater tots, hand-battered onion rings, and even a tasty grilled cheese.
However, if you really want to get the biggest bang for your buck, you must go during Happy Hour at SONIC. From 2-4 pm, you can take advantage of half-price drinks and slushes. The fast-food joint also puts other menu items on sale throughout the year, including their burgers and shakes.
Grab a Bite without Spending a Fortune
Everyone knows that eating out gets expensive, but sometimes you don't have the time or energy to slave over a hot stove. Heading out for a value meal from one of your favorite fast-food joints is a great way to save money. These restaurants often offer coupons in the Sunday paper or through their mobile apps. Be sure to keep your eyes open for even more ways to save some cash when you dine out.
But if you're trying to pay off some unexpected bills, even a few dollars may put you in the red. And not eating isn't an option. Even if you're working to save money with the best dollar menu, you may need a title pawn to help you in the meantime. Come visit us at Title Tree, and we can help you get the cash you need.