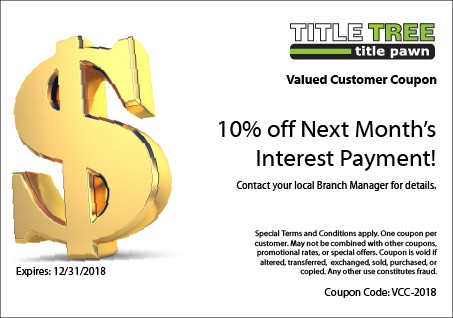 Click to print the Title Tree Valued Customer Coupon and Branch Locations – 2018
One coupon per customer. May not be combined with other coupons, promotional rates or special offers.
Contact your Branch Manager for specific Terms and Conditions.
All coupon are verified by the local Branch Manager for authenticity.