Online Holiday Shopping Tips
Online holiday shopping tips are more popular than ever before. The reason is the upcoming shopping season. It looks like we will see a record-setting amount of online gift-buying throughout the holidays. According to a September 2020 survey, gift cards take the top spot as the most popular gift choice. Forty-eight percent of U.S. holiday shoppers responding to the survey plan to give gift cards as holiday presents. The second most popular gift U.S. holiday shoppers plan to give in 2020 is clothing.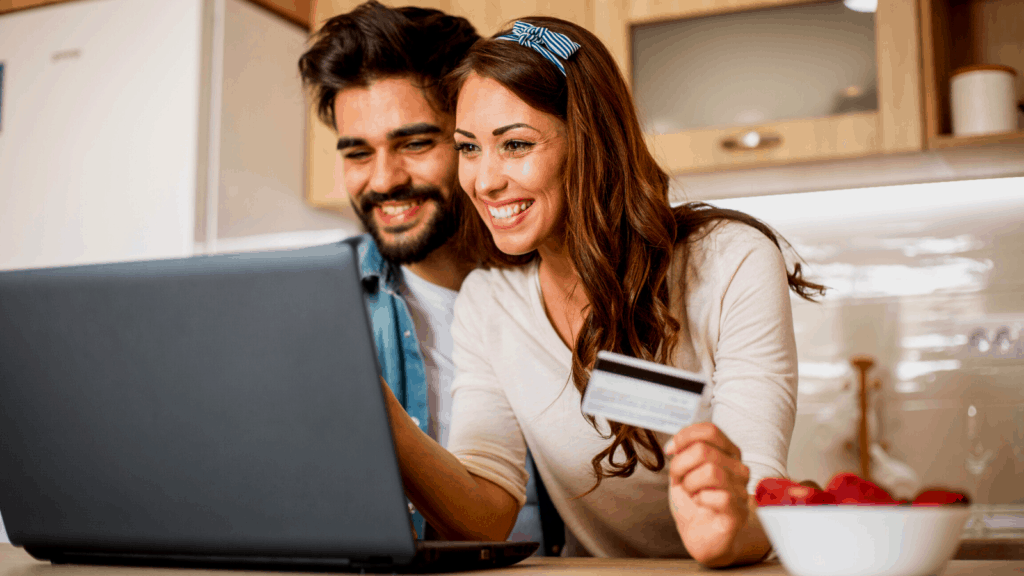 Whether you decide to give gift cards, clothing, or gift cards for clothing this holiday season, one thing is for sure some of your shopping will be online. On top of that, giving and receiving gift cards leads to after holiday shopping online. Check out our online holiday shopping tips now, before you are shopping online more than ever.  These following tips from Title Tree will help you shop online safely, avoid fraud, and identify scams.
1. Buy From Reputable Secure Sites
Make online purchases from reputable retailers with secure websites.
Indications that a site is secure include URLs starting with https rather than http. Also, a closed padlock icon in the browser bar verifies that a site uses SSL encryption to protect your confidential information.
Secure websites take measures to conceal your data, passwords, and financial details. That is why shopping on secure sites lowers the chances that cyber-criminals will steal your personal information while you shop.
2. Update Device Software
Keep software up to date on mobile phones, computers, tablets, and smart home electronics and toys.
3. Avoid Public Wi-Fi
Do not connect to unsecured public Wi-Fi to shop online.
4. Identify Scam Emails
Cybercriminals are likely to send you emails that appear to be from legitimate retailers. These are emails asking you to confirm recent purchases or verify account information. Ignore emails of this sort. They are phishing attempts by scammers to steal your identity.
Retailers know about these scams, and for that reason, they will not send you emails asking you to input your personal or financial information. If you receive a suspicious email that you think is a phishing scam, you can report it here.
5. Protect With Passwords
Protect yourself online holiday shopping with strong passwords.
Remember to change the default password at once on newly purchased internet-connected devices.
Do not use the same password for multiple sites. With the same password across sites, any scammer with your information may breach many of your online accounts.
Use lower and uppercase letters, numbers, and symbols in odd combinations for your passwords.
Try an extra-long password phrase. Be sure it is unusual, making it less likely for a cyber-criminal to guess it.
Do not use easy to guess personal details for passwords. Specifically, do not use your pet's name, kid's names, birthdates of family members, or sports team names.
Get More Online Holiday Shopping Tips
The Cybersecurity and Infrastructure Security Agency (CISA) is a newly formed United States government agency with helpful online holiday shopping tips. According to the CISA, the agency is working with partners to defend against today's threats and collaborating to build a more secure and resilient infrastructure for the future. View additional online holiday shopping tips from the CISA.
Thank You From Title Tree
Title Tree knows that the holidays are a time to be thankful. Remember that sharing a kind word is the fastest way to close the distance. We send sincere kindness to our customers by saying, Thank You! Title Tree is here for you when you need cash at all of our locations. Do not hesitate to contact us for a title pawn today.