Going solo has its benefits, like these easy ways to save money living alone.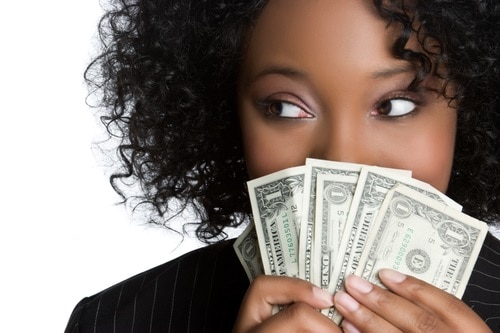 Learning to save money living alone is one of the best parts of getting rid of roommates. Shouldering all your bills on your own can be frightening at first. Follow these tips to enjoy physical and financial freedom:
Get Comfortable
Heating and cooling costs make up to 60 percent of your energy bill, making comfort control one of the most effective ways of lowering your bills. You don't have to suffer to see big changes either. Start with these methods first:
Program your heating and cooling
Schedule preventive maintenance
Add humidity control to boost your comfort
Most modern thermostats have programmable features you can use to drastically reduce your heating and cooling expenses. They differ widely by brand, so you might have to look online for instructions for your specific model. Older thermostats can be difficult to set, but the newest units make ease-of-programming a top priority for a reason. According to the U.S. Department of Energy, programming your thermostat saves up to 15 percent of your energy costs.
So, how do you program it? Anytime you'll be away from home for long periods, turn the heat down 5 to 8 degrees. During the summer, raise the temperature by 10 to 15 degrees. If you do this manually every day, it can be easy to forget. Setting your thermostat to do it automatically saves time and money.
If you're having trouble figuring out how to get the system to work, ask an HVAC technician during your preventive maintenance check. You should schedule one either way, as they clean out the system, check it for problems and make the adjustments needed to make it run the best using the least energy. For a small fee, your HVAC equipment will run more affordably throughout the year.
A technician will also give you advice on the best filters to use and add-ons like humidity control devices. Controlling the percentage of moisture in the air is an easy way to boost your system's efforts without increasing your bills. The process mimics that of a hot, humid summer. The temperature feels warmer indoors and out when air moisture is higher. Likewise, it feels cooler when moisture is lower.
Get Fit
From groceries to services like extended cable channels, once you're in control of your home's budget, there will be so many things you realize you don't need. Comb through your bills to identify the little extras contributing to your monthly expenses. Voicemail-to-text features costing you extra? Renting a modem instead of buying? Subscribing to a paper you never read? Cut those services.
The simple act of skipping a weekly coffee run will save hundreds of dollars a year. How many ways were you and your roomies driving up your bills? It's shocking once you check it out.
Buy the Best of the Best
One of the biggest benefits of living alone is having the opportunity to save your special items. No more sacrificing your special soap to your roommate's clueless friends. No more worrying your leftovers will accidentally wind up in the garbage. You can safely pay more for higher quality items knowing you'll be able to put them to their best use. This is especially true when it comes to high-ticket toiletry items.
Better yet, you'll have the freedom to try out new favorites without someone else's opinion skewing your results. Friends, especially friends who want to borrow your products, sometimes influence you to buy things you're better off without.
Even if you're working to save money living alone, you may need a title pawn to help you from time to time. Come on into Title Tree, and we can help you get the cash you need.