Save Money Decorating Your Home With Used And Free Items
Save money decorating your home with second-hand and free items. When you acquire furnishings and decor that is not new, you can save a ton of money. The decorations for your home may come by a donation from a church or other civic group. You can always shop for deep discounts at a thrift store or consignment shop. Also, look for cheap and free items on sites like Craigslist and Nextdoor. On these sites and many more, you can often find free items people do not want and are left outside for the grabbing. It is also a good idea to let your friends and family know that you will take hand-me-downs. Many people get new furniture and home decor and do not know what to do with their old stuff. You can do them a favor by taking it off their hands.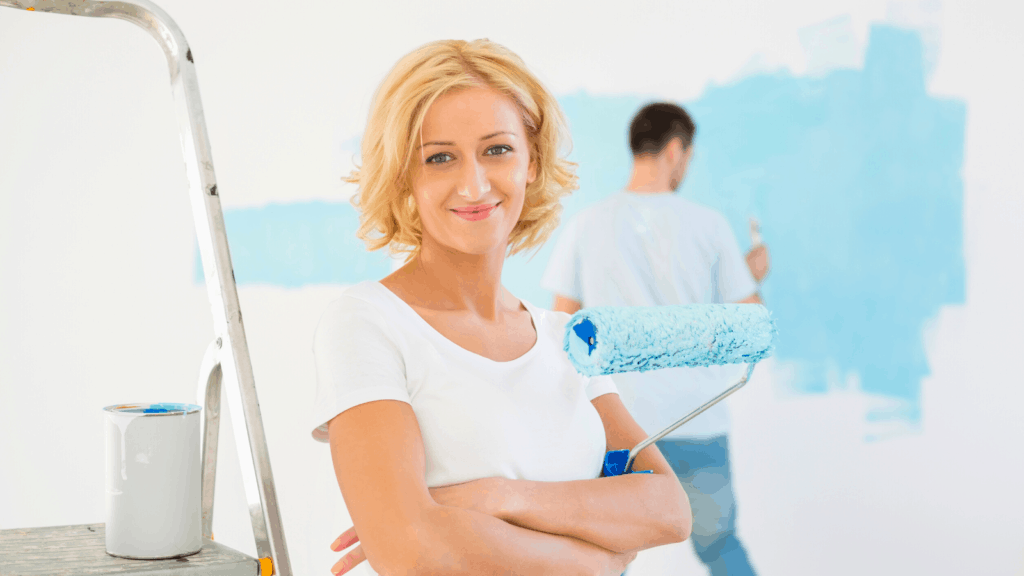 Pick Oops Paint To Save Money Decorating Your Home
A new coat of paint can revive a home without a huge expense. This tip works best when you do the painting or get someone to paint for you at no charge. Also, look for Oops paint anywhere they mix paint onsite. Local home improvement and hardware stores typically mix paint. The Oops paint is always marked down because, for some reason, a customer did not want it. There is nothing wrong with this paint, and you may find the color of your dreams for super cheap.
Reflect On Using Mirrors Inside
Mirrors are an easy way to save money decorating your home. Please try to find inexpensive mirrors at thrift stores and garage sales. When you place a mirror to reflect a window looking outdoors, it will increase natural light and make a room feel bigger—Group several mirrors of different shapes and sizes on a wall for an inexpensive, eye-catching display anywhere.
Cover Your Windows To Save Money On Energy
When installing drapes, curtains, and blinds to cover your windows, consider their energy-saving potential. Select window coverings that will allow sunshine to light your space to avoid turning on lights during the day. Also, the sun can help warm the interior. A sun-warmed interior is perfect in the winter for lowering heating costs. But, block the hot sun when the air conditioning is on in the summer to keep energy bills lower.
Functional Kitchen Decor
Brighten up the kitchen with produce of various types out for display in a bowl. Red apples, green peppers, yellow squash, and other fruits and vegetables on the kitchen counter or table look good and taste good, too. Dishes can pull double duty as well. Display your pretty plates, cups, and bowls in the kitchen for utility decor that shines.
Use What You Have
When you use what you already have, there are no costs involved. Rearrange your furniture for a fresh look for free. You can also create new looks by relocating your home accessories. Move your lamps, rugs, artwork, plants, and mirrors around the house to redecorate on a tight budget.
Shop For Dollar Decor
Dollar stores are the place to save on holiday decorations and many other home decorating projects. There are countless tutorials and DIY tips online to help you learn how to do dollar decor. From the bathroom to the bedroom and in between, the dollar store is a great way to save money decorating your home.
More Ways To Save
Get tips on saving money on food, utility bills, school supplies, and more. When you need money for home furnishings, emergencies, and more, rely on Title Tree. We will get you the cash you need fast. Please contact us for more details on how you can get cash today.