Top Healthy Grocery Items to Buy on A Budget
When you are looking for the top grocery shopping tips, it helps find which items pack the most value. The following foods pack value and nutrition as well. Shop for seasonal fresh fruits and vegetables in the produce department. To find out what fresh produce is in season throughout the year, read our post, Save On Food with These 6 Smart Tips and Tricks from Title Tree. Shop for seasonal fruit like apples, oranges, berries, and in-season carrots, leafy greens, and other vegetables. Another good buy that can be good for you is sweet potatoes and squash. For protein, skip meat, and look for plant protein like dried beans, lentils, and garbanzo beans. Whole grains like brown rice, whole-wheat bread, and pasta are more filling than their white counterparts. Skip sugary breakfast cereals. Instead, oatmeal, granola, and puffed wheat present substantial savings at the grocery store. Cheese, milk, plant-based milk alternatives, and frozen vegetables are smart foods to buy. Also, save money with canned foods like beans and tomatoes. Chia seeds and flax seeds are superfoods that add extra fiber and energy to any meal.
The Most Inexpensive Places for Grocery Shopping
Aldi: Aldi is a grocery store chain that is new to Georgia consumers. It is a top spot for healthy groceries on a budget with fresh organic produce, dried beans, and canned vegetables. You can find anything you need there. However, the way to save more is to avoid processed packaged foods.
Costco: For shoppers with large families, buying in bulk can save time and money. For bulk, Costco can be the best place. What to consider is the cost of the annual membership fee. For frequent Costco shoppers, large savings will compensate for the membership fee in no time.
Trader Joe's: One of the top grocery shopping tips is to take a trip into a Trader Joe's. The best deals are on tofu, beans, nuts, trail mix, cheese, and hummus. It is an off-beat store with unusual items you will not find in other stores, like healthier chips and snacks.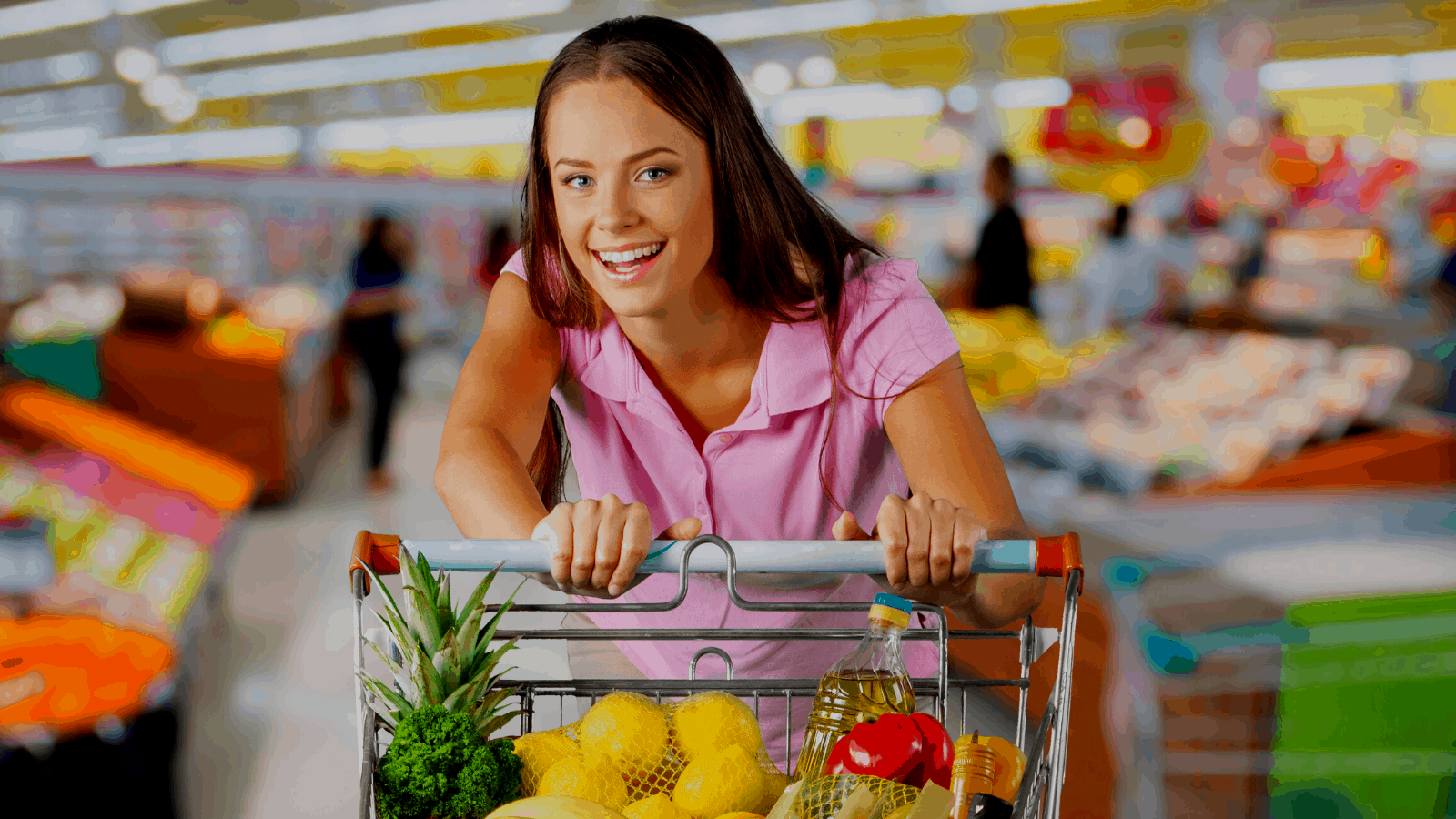 Top Grocery Shopping Tips for Saving Money
Stick to a Shopping List: Make a shopping list to stick to when you do the grocery shopping. An effortless way to keep up with what you have and what you need is to add items to your shopping list as you run out of them. Sticking to the items on your list is a terrific way to save when you grocery shop.
Use Coupons: Stores continue to make using coupons easier all the time. Look for a coupon stand in the front of the store for coupons you can use in-store at once. Also, download digital coupons for discounts grocery shopping at stores and online.
Buy Items on Sale: Stores run buy-one-get-one-free sales and other specials weekly. Please take advantage of weekly specials when you find them on items on your shopping list.
Try Store Brands When Grocery Shopping: The store brands or generic products are no-name products that typically cost less than comparable name brand items. Store brand products offer a way to save money. Stores go to great lengths to offer their own brands to rival the brand-names they sell. Sometimes the store brands are better quality than high-dollar brand name items.
Eat Before Shopping: When grocery shopping on an empty stomach, it is easier to fall victim to impulse buys. However, eating before you shop makes it easier to stay on-list. You may be surprised to find out that this holds for in-store and online shopping alike.
For Fast Cash Come to Title Tree
Title Tree loves to share their top grocery shopping tips and decorating your home tricks, and other ways to save money. No matter how much these top tips help you save on groceries, you may need extra cash someday. Visit any of the Title Tree locations in Douglasville, Norcross, or Loganville for a title